In my second article about the ever-popular 'staycation,' I'm looking at some of the most unusual, reasonably priced holiday accommodation you can find in the UK. Whether it's a railway carriage, a safari tent, or a floating pod, there are countless opportunities to go somewhere a little different this summer.
1.) Sleeperzzz, The Highlands, Scotland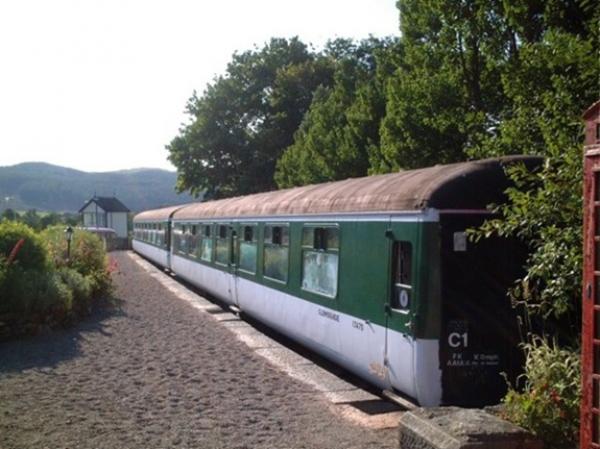 If you're anything like me, you do an awful lot of travelling by train as a student, so much, in fact, that it sometimes feels like you could sleep there. Well, If it's a trip to Scotland you fancy, you're in luck. You can stay in some converted first class train carriages beside a working railway station in the secluded village of Rogart in the Highlands. The carriages are named after scottish whiskies, and have a shared kitchen, dining room, living area, toilets and showers. If you're not sold yet, just look at the prices: they start at £17 per adult per night.
2. Ling Safari Tents, Worcestershire
Okay, so this one is a little bit more expensive, but it was far too exciting not to include. You can go and stay in a luxurious safari tent on a farm opposite the West Midlands Safari Park, and, according to their website, you can actually 'hear the lions roar' from the tent. For £100 a night (for two people in the Bell Tent) you get a double bed, decking, an open plan lounge, kitchen and woodburning stove, but it's primarily a slightly surreal opportunity to pretend you're on an African safari in Worcester.
3.) The 'Eye-Pod', near Abersoch, Wales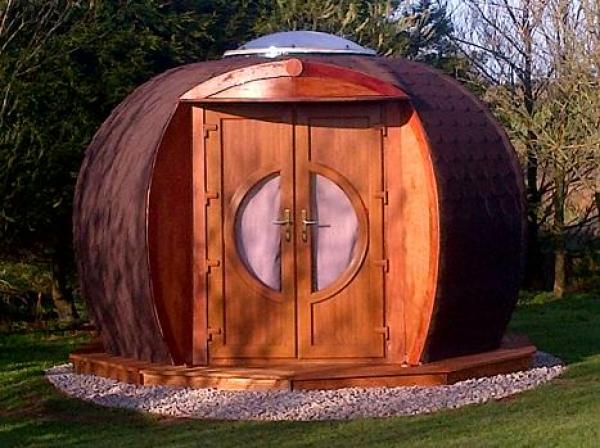 I'll admit it, I was primarily attracted to this one because of the pun in the name of it, but the Eye-Pod itself looks pretty exciting for amateur star-enthusiasts too. The Eye-Pod is a totally unique spherical cabin with an optional star-gazing dome (you can cover it when you want to sleep), which is Tardis-like and much bigger on the inside than it looks. Located on a campsite near the gorgeous coastal village of Abersoch, this cabin is located in an adults only field, so you should have a lovely, relaxing evening. Oh, and it also comes with 'dimmer switches to add ambience'; one for you and the significant other, perhaps. Prices start from £90 per night.
4.) The Shepherd's Hut, Bilsdale, North Yorkshire
If you're a fan of Emily Bronte's Wuthering Heights or particularly fond of lambing – and who isn't fond of seeing lots of lambs? – The Shepherd's Hut in Bilsdale might be the one for you. You'll be staying on a working farm in the North Yorkshire Moors, and it'll give you an insight into a totally different way of life. These shepherds' huts were a familiar sight in rural England during the Victorian era, but now have mostly been converted into accommodation. If you come in April, you'll get to see the lambing on the farm too. Stay here for £60 for two people for one night, and £50 for subsequent nights.
5.) Haven Pod, Pembrokeshire, Wales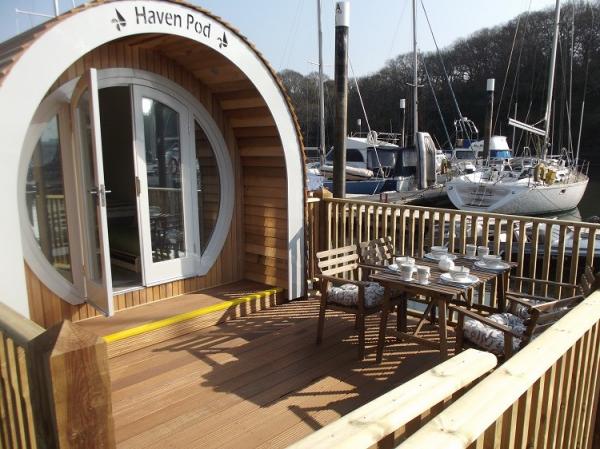 'Now this is all very well', I hear you say, 'but where are the water-based places to stay? There must be something where I get to float on water as I sleep?' Well, I've got just the place for you. The Haven Pod in Pembrokeshire, Wales, is an eco-friendly, floating pod which sleeps 4 people located within the Neyland Yacht Haven marina. Come here if only for the breathtaking views of the national park across the water from your private deck. You'll pay £60 per night in the summer.
So, whether you want somewhere a little unusual to stay, or something completely off-the-wall, I can guarantee that there will be a quirky staycation to suit you in the UK. Personally, I've got my eye on the floating pod.
By Georgia Tindale