With a summer stretching ahead of you and plenty of time to fill, you might be thinking about saving up for a trip abroad to Africa, South America, or somewhere else where you can help a local community through voluntary work, and get some travelling in too. But is this a sustainable or even truly beneficial way to help out this summer? The verdict on 'voluntourism' is still out. I spoke to a student who has volunteered abroad and an academic in the field to try and get my head around the issue.
As I'm sure you're aware, 'voluntourism' is the name given to a form of tourism in which travellers participate in voluntary work and usually pay for it. This sounds pretty inoffensive and noble, right? However, in recent years, the term has become negative in its associations, with satirical YouTubers such as the 'Gap Yah' student satirising the predominantly European teenagers and university students paying to volunteer overseas as ignorant, uninformed about the countries they are travelling to, and self-indulgent.
Furthermore, in researching the phenomenon, I came across some worrying facts about certain volunteering opportunities which are not beneficial to the host country, but created solely for Western tourists. Perhaps most shockingly, in Cambodia, the orphanages where Westerners think they are providing an education by paying to teach them English are no such thing.
The 'orphanages' are actually created in order to cater to tourists, taking children away from their still living parents (there is usually at least one living parent) using financial and educational promises which are often not kept to. This means children are kept out of school in order to perform dance shows for tourists and to pose for Facebook pictures.
However, although there are always going to be terrible examples like this, the truth is, as always, less black and white. Robert Hart, a final year Chemical Engineering student at Imperial College London has extensive experience of travelling in Southeast Asia, and had this to say on 'voluntourism':
'I volunteered teaching English in Indonesia. The area is very rural, so while it is poor most people are farmers so nobody there goes hungry, most people have phones, most families have a motorbike. Overall, I would say that the conversation classes we gave to English teachers in that area would have been beneficial.

'I know several Indonesians who, by learning English, have become tour guides and have drastically increased their incomes from what they would have made as subsistence farmers, so whenever we went into schools we would impress on the students that by learning English they could gain better jobs and travel.
'My biggest problem with the whole experience was the other Western volunteers, who clearly didn't actually have much intention to engage with the local culture or indeed even volunteer. The perception among them seemed to be that because they weren't being paid they were under no obligation to do any work.

'The key here is that volunteering in an area which ultimately doesn't need help can end up having a more positive impact than volunteering in an area which does really need help. I know that sounds perverse, but a group of unqualified Westerners turning up and lumbering around in an area where they are in desperate need of actual qualified assistance will actually have a negative impact, and the recent earthquakes in Nepal are examples of that happening.'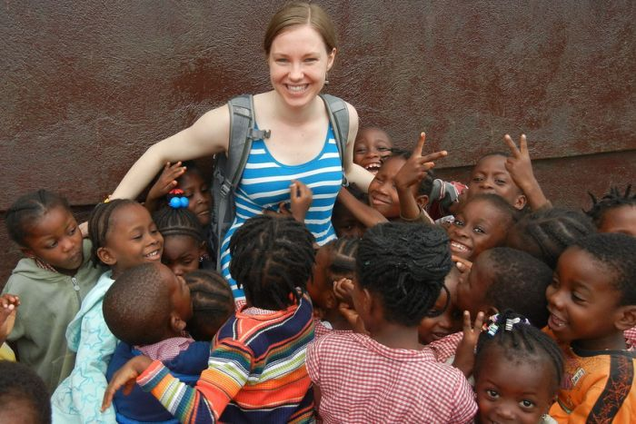 To try and gain a broader view of voluntourism, I spoke to Dr Janet Cochrane, senior research fellow in Responsible Tourism Management at Leeds Beckett University, and asked her what she thinks about voluntourism:
'I do not think that voluntourism is exclusively bad, as long as it is carefully managed and through a reputable organisation such as the VSO (Voluntary Service Overseas). There are a lot of positive experiences of voluntourism which receive much less publicity, such as after the Boxing Day Tsunami in 2004 where people came from abroad to provide their skills to rebuild the infrastructure in the devastated countries such as Indonesia; they were paying to travel, so can be seen as a kind of voluntourism.
'Voluntourism from young people is also excellent for international relations and is a way for young people to escape the cultural bubble of tour guides and to encounter other cultures first hand; they can take these experiences into their own lives and will be less judgmental people as a consequence. As ever, the truth about voluntourism is not entirely good or bad, but somewhere in the middle.'
So, if you're planning on going abroad this summer to volunteer, I would advise doing lots of research before you go to make sure that the time you are devoting to helping out will actually make a positive difference, and that you're not doing work which would be better done by people with proper qualifications, from the local area, and for a wage.
By Georgia Tindale