To a student about to leave university, the world of work can seem to be a daunting and intimidating place – but it doesn't have to be that way. Although, I'm not going to lie to you, there's fierce competition out there for graduate jobs, but with the right tips, we can help landing that dream graduate position that much easier.
1) Put your CV out there
If you put your CV on job sites and on LinkedIn, there is a chance that your grad job might actually come to you. Employers often use these websites to scout out for new employees, so make sure you put yourself out there and keep it up to date.
2) Use your university careers service
We're all guilty of ignoring the emails, but it's a resource unique to university students and you should use it! Even if you don't know what you want to do, they can help you narrow down your options, so get yourself booked in.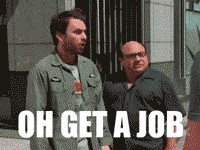 3) Work part-time to save money
If you do end up moving back home after you graduate – a reality for an increasing number of recent graduates – make sure you get a part-time job to help you save up. Bar and restaurant jobs will fill up your evenings, giving you plenty of time to go to interviews during the day. Plus, working will keep you motivated and stop you watching Netflix during the day…
4) Tailor your applications
This one is so important: although job applications are time-consuming, and it can be tempting to send off the same CV and cover letter to multiple jobs, DON'T. If you don't tailor your application to that particular company by researching them, you might as well not apply. To put a more positive spin on it, the employers will be really impressed if you can show that you've considered not only why you want to work there, but how you'd actually fit into their company.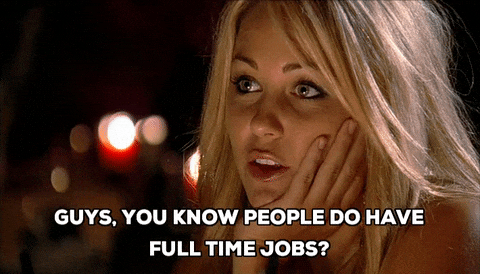 5) Build on your CV
If you are feeling that you need more on your CV and you have some free time, there's so much you can do to boost it: work experience placements, volunteering and free online courses – from coding to digital marketing – will all help give you the competitive edge over other applicants.
6) Consider joining a recruitment agency
There are loads of pros to using a recruitment agency to help you find a job: they will be able to find jobs you won't have thought of, you get an expert's knowledge helping you, and you don't personally pay for their services.
On the flip side, some agency employees have been known to spin a job and make it sound better than it is – to make you take the job so they get paid – so it's worth remembering that you are under no obligation to accept it.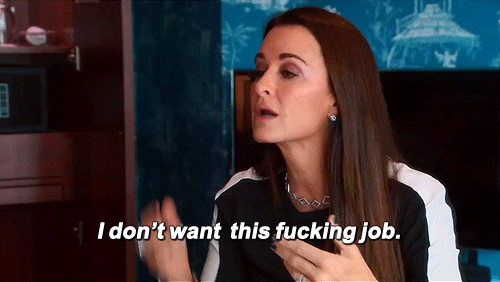 7) Network
Very few people are naturally good at networking, it's a skill you have to learn, but the best thing you can do is attend careers events, talks, and make sure you keep an eye out for useful contacts. Nowadays, much of this happens online, so make sure you build up your connections via social media (and make sure your Facebook profile is suitable for employers to see!)
8) Think beyond of the big names
Finally, to improve your chances, it's worth thinking outside of the obvious graduate schemes and to apply for entry-level positions at smaller companies, including start-ups, as it will less competitive. You will gain loads more hands-on experience, and may well end up being given a lot more responsibility than you would at one of the big names.
So good luck in your job hunt, and keep going!