1.) Interrailing Around Europe
Interrailing has taken off among students over the past few years, becoming popular because this mode of travel is highly flexible, relatively cheap, and allows you to be spontaneous and meet lots of other travellers.  The global pass is valid in 30 countries which means that you can customise your route however you want. Popular student destinations include Berlin, Prague, Amsterdam, Budapest, and Venice. You can visit a range of places, from bustling cities to tiny villages on mountainsides or sandy beaches. Equally, its flexibility means you can jump off on an impulse if your train passes through somewhere that looks interesting.
2.) Morocco
Students en masse have recently discovered that Morocco has a lot to offer – picturesque scenery, tasty cuisine, hospitable people, and bustling markets. The country has also become a popular travelling destination because of the expansion of cheap and direct flights. Morocco offers something for everyone: those looking for the commotion and liveliness of city life should visit Marrakech and Fez, whereas students looking for a bit more scenery should consider Chefchaouen or the Ameln Valley. In Morocco you can find great souvenirs as well, such as pottery, necklaces, lanterns, and even fossils from the Sahara desert.
3.) Indonesia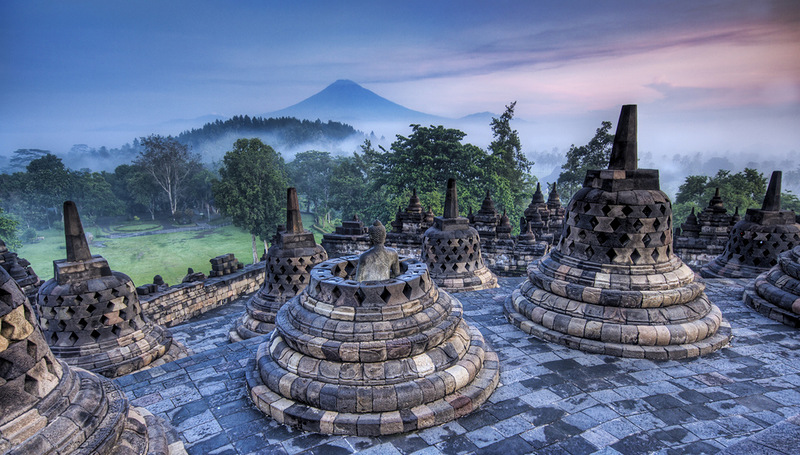 Indonesia is gradually becoming as popular as neighbouring Thailand among students. It is not overly travelled and so still holds lots of its natural beauty. Indonesia boasts rainforests, volcanoes, and jungle land in abundance. In Tangkahan (North Sumatra), for example, you can rent out a jungle lodge where you can listen to wild monkeys' calls and take a dip in a waterfall. However, let's not forget the party side to the region. Places like Bali are classic student destinations for festivals, partying, snorkelling, and all day sunbathing.
4.) Vietnam
Vietnam is often thought of as somewhere rather rogue and dangerous for students to travel. Increasingly, however, students are hopping from nearby Thailand over to Vietnam. Vietnam is surprisingly easy to travel around by air-conditioned night busses and trains. The country provides a perfect balance between tranquil scenery and exciting cities. In Hanoi, for example, there are interesting museums, food markets and the famous 'Bia Hoi' corner where you can grab a cheap pint outside. In contrast, Sapa in the Northern region of Vietnam is ideal for trekking or renting out mopeds to visit waterfalls and viewpoints over the rolling hills.
5.) India
It is difficult to write a list of backpacking destinations and not include India. India is one of cheapest destinations for food, accommodation, and travel which makes it ideal for students. The country is home to many of the most astounding historical monuments of the world like the Taj Mahal and the Qutab Minar. Because of its size, India may seem a bit overwhelming at first. Don't be put off! There are regional guides and backpacking routes on the internet that should provide a bit of inspiration. A popular route is from Delhi to Agra then to loop around Rajasthan or Himachal Pradesh and then to travel either to Goa or across to Varanasi. A lot of students say it is worth traveling to southern areas like Goa and Kerala as these palm-lined beach regions are a lot more laid-back than the city tourist trail.  Until you have travelled India, it is hard to understand just why somewhere so often dirty, humid, and full of hassle has such an appeal.
By Nina Harris