Trains
Something that I've learnt over many years of being a student, is that if you're planning on travelling a long distance by train, going from destination A to B probably isn't going to be the cheapest option. Instead, it's advisable to look at the different routes that are possible, which could involve getting more than one train.
For example, I live in Stoke-On-Trent but go to university in Leeds, so if I search for a return journey on the Trainline (with a railcard) it comes to around £30.  
However, I've figured out that getting a single from Leeds to Manchester Victoria station can cost only £2.50 at certain times, and then a single from Manchester Piccadilly station to Stoke costs only £3.50.
It's a little inconvenient because the trains are slightly longer and I have to switch stations, but considering I'm saving £20 I don't mind at all! Most people don't know that the Trainline has an option called Best Fare Finder which helps you find the cheapest tickets around the time you're planning on travelling.
Megabus
If you still have no luck with trains, coaches might be your best option. Of course there's the infamous Megabus, which every student needs to experience at some point in their life. If you book in advance, you can go from Leeds to London for as little as 90p!
Now this might mean getting up at the crack of dawn and involve spending a long time seated on a coach, but you'll never find a train fare this cheap.
Another added bonus is that there's WiFi built into the coaches so that you can stick your headphones in and watch an episode of Peep Show to pass the time.
National Express
However, if you fancy a bit of an upgrade from MegaBus, then National Express coaches are slightly more luxurious and reliable. You can buy a young persons coach card for only £10 a year, or if you have a student account with NatWest then it's completely free!
This gives you a third off your fare and means you can travel from Manchester to Birmingham for only £3. As a regular user of National Express coaches myself, I have to say that it's often a lot more relaxing travelling on the coach rather than the train (and a lot easier to fall asleep without the worry of missing your stop).
Car Share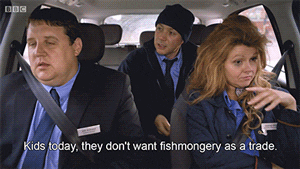 If you're the type of person that doesn't squirm at the idea of having to spend two hours in the company of complete strangers, then you should maybe take a look on car sharing websites such as Lift Share. This probably isn't a safe option if travelling alone, but if you're with a friend then it's worth considering.
The basic idea is that you split the cost of the petrol between everyone that's sharing – which works out considerably less than most public transport. It's an especially popular amongst festival goers and is a great way to make friends before you've even arrived!
Fly to a country in Europe
We've all heard the story about the teenager who found that stopping off in Berlin was actually cheaper than travelling directly from Sheffield to Essex.  
Jordan Cox ended up saving £7.72 by taking this detour, and he got to spend a few hours in a city he'd always wanted to visit. Although this idea might seem slightly ridiculous to some; to others it will seem genius.
If time isn't a worry for you,  then head over to Skyscanner and start searching for some destinations in Europe that you've always wanted to visit, and you can end up having a last minute holiday whilst saving yourself money!